Xero specialists in the cloud serving businesses in every corner of New Zealand
We use technology to make your accounting and tax efficient
-
...and to make your life easier.
How Can We Help? What is the Cost? Get Started
How we Can Help Your Business
If your business has made the investment in Xero - or is ready to move to the cloud, we have a package that will make your accounting and tax more efficient - and make your life easier.
Each CloudCA package includes Xero subscriptions, GST returns, annual financial statements, tax returns, tax management, IRD assessments and Skype meetings with one of our Chartered Accountants. You pay a set monthly fee so there are no surprises!
Scroll down to see some of our popular packages.
Traditional accounting firms are not for everyone. We are Chartered Accountants who can help you get the most from your investment in Xero - without the overheads, big bills and stress.
Meet the Directors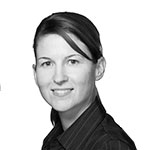 "Xero and its eco-system of addons have revolutionised accounting. We created CloudCA because we know this is the way of the future for kiwi businesses. It's a no-brainer." - Fraser Hurrell